ONLY $29.95 WITH FREE SHIPPING ANYWHERE IN AUSTRALIA
The mobile glasses solution.
---
The PhoneFriend idea came from never being able to find our reading glasses when we needed them. Usually for reading texts or articles on our phones then increasingly whilst out shopping or looking through menus in restaurants and cafes. The list goes on. If you have ever experienced this you will feel our pain.
Providing easy access to your reading glasses at any moment also protecting the readers in it's protective case, PhoneFriend is sleek and comfortable in your hand and never takes up much room.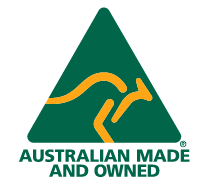 ---
Proudly Australian owned and made, PhoneFriend is a family owned company that originally hailed from the UK and settled in Sydney 30 years ago. We have always appreciated great design and quality. David, our design engineer has skillfully worked on this sleek design of PhoneFriend to come up with what we know as a real asset to your everyday life.